Most people will need a foreign currency bank account at some point in their lifetime. Some more than others.
The obvious time when you would need a foreign currency bank account is when you are planning to go on holiday and you do not want to take all of your spending money in cash for safety.
There could be many reasons, like perhaps the following:
you run a business from the UK but need to pay suppliers in another country
foreign nationals who live or work in the UK and need to send money in another currency
"expats" who are originally from the UK but are now living elsewhere
you need to withdraw cash in a foreign country
The Monese digital money account will do all of the above and more. You can use the app on your mobile or/and use their contactless card as well. More details here: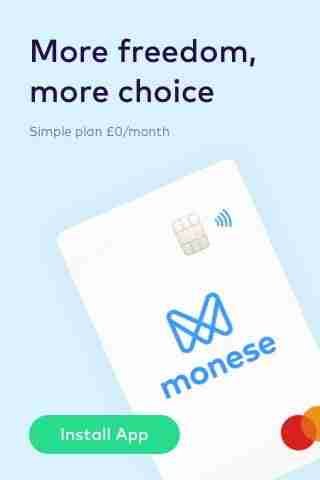 Foreign Currency Bank Accounts Made Easy
If you have no permanent address, this is not a problem, as you can be accepted just with photographic ID. Bad credit is not a problem either, as they do not carry out a credit check to open this bank account.
You can also manage your money better with advanced features like spending overviews, budgeting tools, transaction details, instant notifications and downloadable statements, so it is easy to stay on top of your spending anytime, anywhere.
You can open a new bank account right away by clicking on the banner above. It can all be done online within minutes.
What to Look For in Foreign Currency Bank Accounts
The best Foreign Currency Bank Accounts are available for a number of reasons, but what should you look for?
Here, you will learn about the minimum deposit amount, Interest rates and online alternatives. Read on to get started!
This article will answer all your questions about these accounts. After reading this article, you'll be well on your way to setting up a Foreign Currency Bank Account. And remember to stay on top of any changes in currency exchange rates – they're often updated on a regular basis.
Minimum deposit for multi-currency accounts
If you're a business traveler and often make payments or send money overseas, multi-currency accounts are a great way to save and transfer funds.
Some financial institutions offer multi-currency accounts that can be opened with a low minimum deposit. You can open accounts in several different currencies, and depending on your eligibility, you can even earn interest.
If you're planning to open an account overseas, check with the bank to determine how much you'll need to deposit before you can open an account.
When choosing a multi-currency account, it's important to find one that offers competitive rates.
The best accounts offer a reasonable rate of interest on each currency, and some banks even let you switch currencies, saving you a lot of money when conducting large business transactions.
Many multi-currency accounts even waive monthly fees – a bonus for businesses! Some multi-currency accounts even offer interest in tiers, with higher rates meaning better interest for you!
Interest rates
Before opening a foreign currency bank account, consider what you will need to know.
Some foreign currency accounts allow you to create short-term deficits and may require you to pay special cash handling fees or overdraft charges.
Some foreign currency accounts offer lower interest rates than the average savings account.
Ultimately, it is important to find the best possible balance and rates at the lowest possible costs. To avoid overdrawing, you should avoid opening a foreign currency account altogether.
Reconciliation
Reconciliation of foreign currency bank accounts requires a thorough understanding of the currency exchange rates.
If exchange rates differ, the bank account statement will reflect the difference between the ledger entry and statement line.
Reconciliation of foreign currency bank accounts requires a comprehensive understanding of the currency exchange rates involved in each transaction.
This article will provide an overview of the key elements of foreign currency bank account reconciliation.
The first step in reconciliation of foreign currency bank accounts involves creating a document.
For example, if the account is denominated in US dollars, you will need to write an entry in USD.
You can do this by using the Accountant tool. Then, enter each foreign currency account's general journal entries and item references. Save the document.
Once you have your document, you can reconcile the accounts. In some cases, the process is similar to a routine bank account.
Online alternatives
Traditional foreign currency bank accounts are expensive and only suitable for big businesses and high-income retail customers. But online alternatives are increasingly available.
Wise and Payoneer offer multi-currency accounts and are a good option for digital marketers, online sellers, and freelancers.
HSBC does not offer foreign currency accounts and charges a fee for account transfers. However, Bank of America does offer a foreign currency card that allows customers to buy specific currencies when they're abroad.
While traditional banks don't offer foreign currency bank accounts for retail customers, a specialist account called Monese is available. This account is designed for customers who want to hold, send, and spend a variety of currencies.
Monese offers a free debit card and no minimum balance requirements. This bank account is available world-wide and comes with a debit card.
To find the right foreign currency bank account for your needs, you'll need to compare the different options and click the banner above.